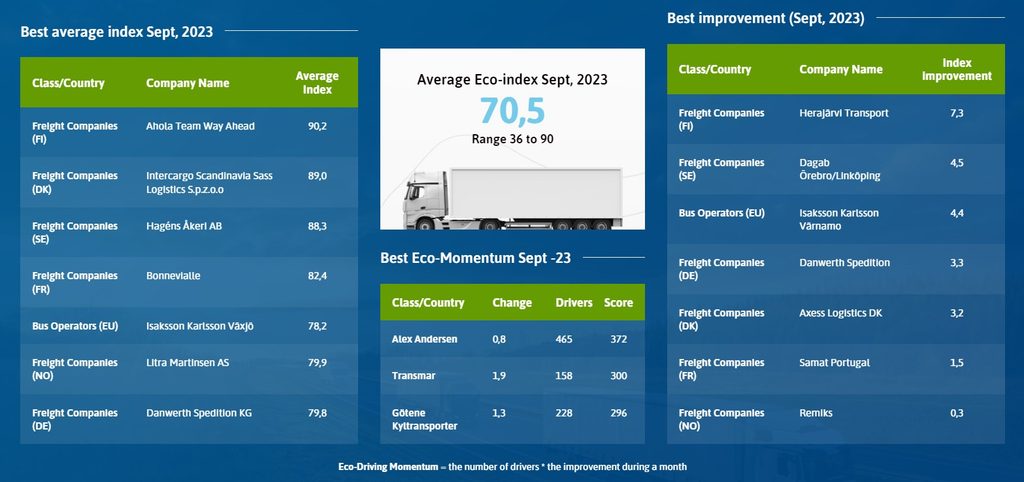 Herajärvi and Hagens are some of top performers in our Eco-Driving challenge
Among the 140+ teams in the Challenge, there were 71 teams that managed to improve the average eco-driving index during September compared with August. The company that had the greatest improvement was the Finnish company Herajärvi Transport who improved the average index with 7,3 among its 23 drivers . Other companies with good improvements results were Axess Logistics Danmark (6,2), Dagab Team Örebro/Linköping (4,5), EB Logistik Team Pendel (3,1) . We congratulate for the nice developments! The fight for the highest average index is also exiting with  Ahola Team Way Ahead leading at remarkable 90,2, closely followed by Intercargo Scandinavia A/S, Hagéns Åkeri AB. Road Cargo and Herajärvi Transport. In September the average  Eco-Driving index increased from 69,4 to an impressive 70,5!
See below the results for each country and category!
A drop in the average driver performance in June
In September we noted a great increase to 70,5 as average Eco-Driving index.
See below the leaderboard regarding best improvement the last month.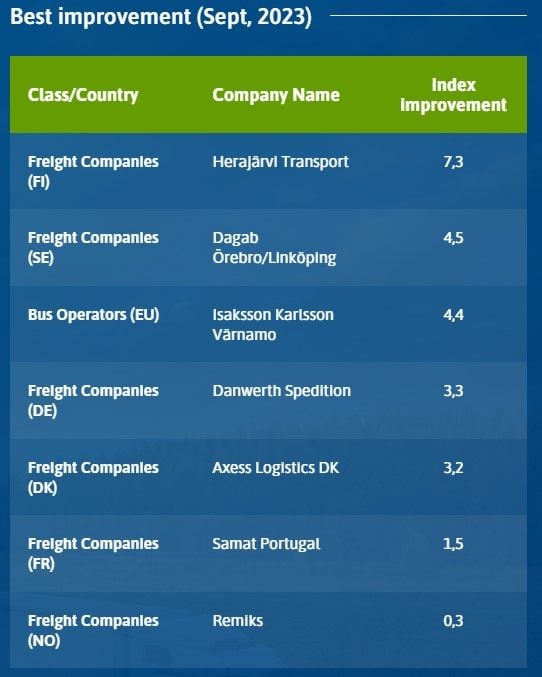 The companies/teams with the highest average index last month are presented in the table below.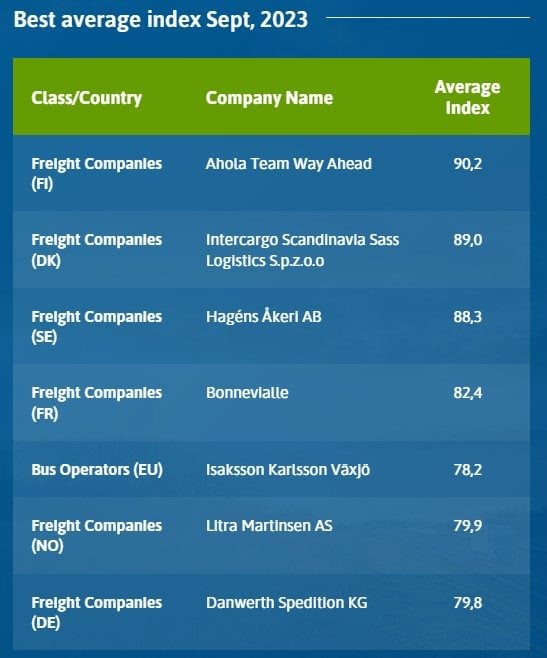 The companies/teams with the best Eco-Driving Momentum last month are presented in the table below (improvement x number of drivers).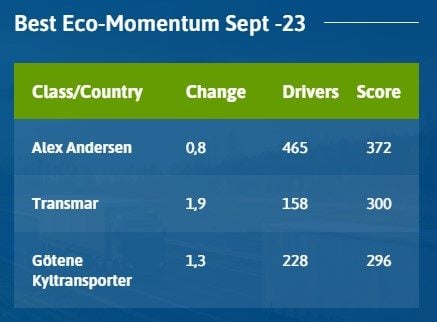 Contact us if you want to know more about our solutions for Eco-Driving!